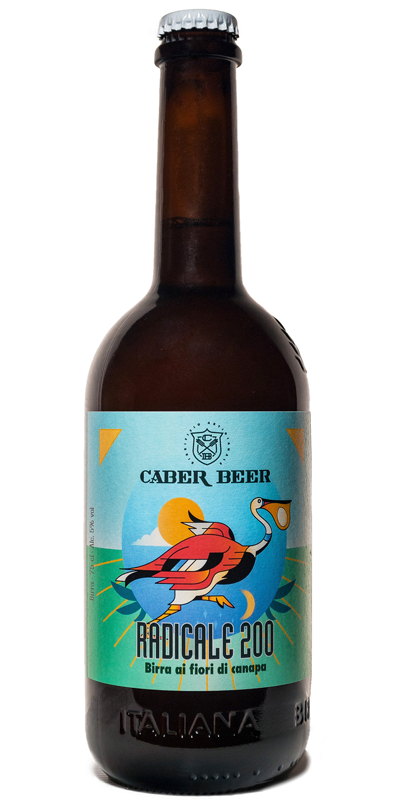 Blonde Ale with hemp flowers
Alc. 5% vol.
Grado Plato 12°
IBU 13
Malts: 3 varieties
Hops: 3 varieties
Serviing at: 8°-9°
Triumph of taste and originality, Radicale 200 captures the natural flavour of hemp flowers. Light, enjoyable and refreshing with a cool, dry finish.
Typical summer beer, blonde and balanced, made memorable by herbal notes blended with fruity aromas.
Serving suggestion: perfect as aperitif or with appetizers, snacks and pizza.