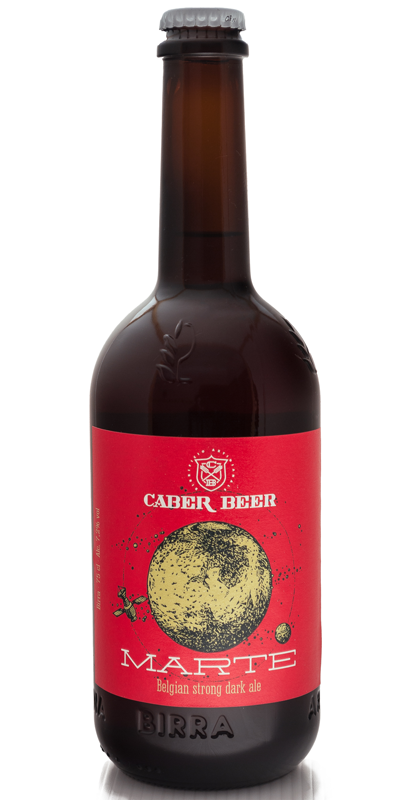 Belgian Strong Dark Ale
Alc. 7,2% vol.
Grado Plato 16,5°
IBU 27
Malts: 6 varieties
Hops: 3 varieties
Serving at: 10°-12°
A beer with copper hues topped with a compact head. With its full body Marte is characterised by malty notes harmoniously accompanied by delicate fruity scents.
Serving suggestion: pairs well with barbecued meats especially Florentine Steak. Also goes well with wild game, lamb and strong cheese.