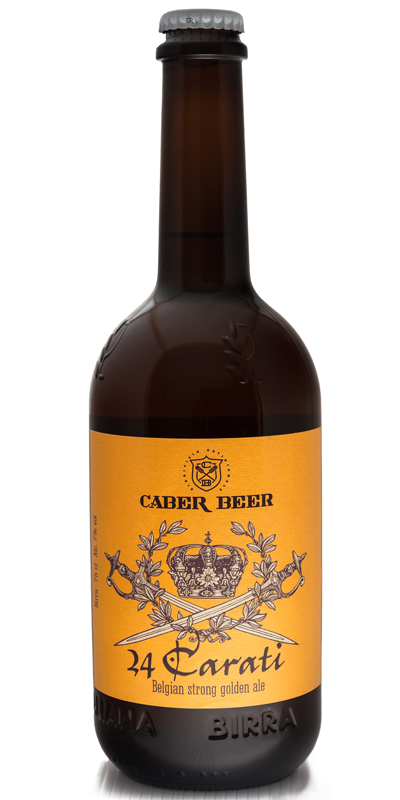 Belgian Strong Golden Ale
Alc. 7% vol.
Grado Plato 16°
IBU 26
Malts: 5 varieties
Hops: 3 varieties
Serving at: 10°-12°
Instantly recognisable by its intense gold colour and its nutty flavour, 24 Carati is a Strong Ale with a very pleasant taste that can make you forget about its powerful 7% Alc.
Serving suggestion: ideal with pasta dishes, as a perfect accompaniment to white meats, particulary roast chicken, cheese and salumi.