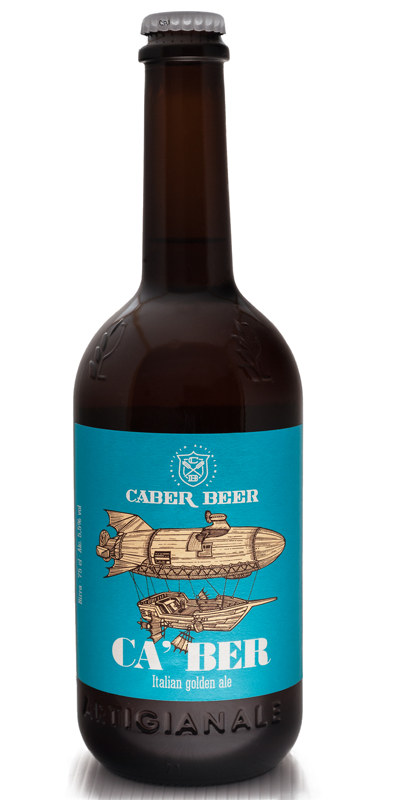 BEER Italian Golden Ale
Alc. 5,5% vol.
Grado Plato 12°
IBU 24
Malts: 5 varieties
Hops: 3 varieties
Serving at: 10°-12°
Available in 33 cl and 75 cl bottle
Ingredients: water, barley malt, wheat malt, barley flakes, sugar, hop, yeast
Light coloured, light bodied, fresh on the palate with a soft clean finish. Caber is easy and pleasant to drink yet shows a rich and round taste. Ideal with light appetizers and summery food. Great to be enjoyed by itself!
Food pairings: ideal as a pre dinner drink with light snacks. Great with light summer dishes, risotto and fish.